Are Instagram pictures not showing up on your profile for you? It implies that you cannot view your images when you log in to your account. You see a black thumbnail in place of image thumbnails.
Don't worry, because this is not a big problem and is very easy to fix. Instagram loading picture error is a very common issue and in this article, we will explain to you why this error is occurring and what you can do to fix it.
Let's first look at why switching to your profile on Instagram results in a failure to load your pictures. The majority of the time, a poor internet connection is to blame for your profile's photographs needing to load completely. Only a small number of the pictures will be shown. You will either not see the remaining items or only see a black thumbnail.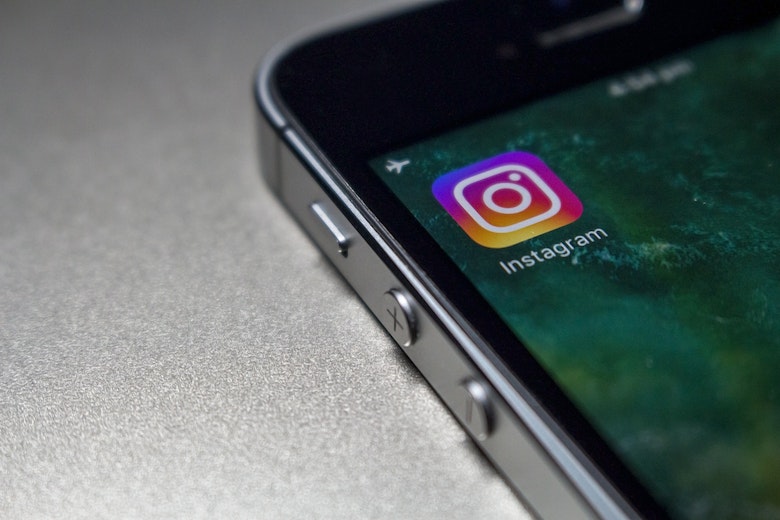 Unable to Load Image Instagram – Why?
Instagram can restrict your access if you have been violating their terms and spamming comments etc. This could be one of the reasons you are unable to load imagine Instagram. Some of the other causes for Instagram loading picture error to occur are:
1. Poor Internet Connection
One of the main causes of Instagram not loading photographs for you may be a slow internet connection. Your network connection may be disrupted immediately after you log in to your Instagram account, resulting in the "Instagram loading picture error" issue.
'Instagram unable to load image from gallery' can also occur if your internet connection is bad. The Internet connection may be disrupted for several reasons, including router issues, a poor mobile data network connection, and a weak signal.
A poor internet connection could also be the answer to the question Why Can't I Post on Instagram? Other typical network connection problems as well as other technical issues with Instagram are possible.
Your IPS may experience erratic connectivity, which could result in a complete shut-off. At this stage, you can only wait because there isn't anything you can do other than be patient.
2. The Instagram Servers are Down
If you ever notice that a lot of people are complaining on Twitter that Instagram pictures aren't loading, the Instagram app is probably down. Therefore, if Instagram is down, you should check downdetector.com and then try using the app again a few hours later.
3. Issue With Instagram App
The Instagram App itself can be the cause of this error. The Instagram app can stop working for a variety of reasons. The problem could be occurring because your Instagram app is not updated to the latest version.
Always make sure that your Instagram app is at its latest version to avoid any problems with Instagram.
4. Poor Cellular Data
You have no choice but to switch to mobile data when you are outside and there is no Wi-Fi connection nearby.
Instagram images might not load if your cellular data signal is poor. You can use up all of your data bundle when browsing Instagram. When browsing Instagram, make sure that you are getting good data signals so that you don't run into this problem.
5. Instagram Cache is Full
Cache and data are stored by the Instagram app to enhance user experience. They utilize this information to track your application usage patterns and make content recommendations based on your interests.
Instagram may not be able to load images for you if this data is corrupt because it will cause the app to malfunction.
6. Storage Capacity Issue
Instagram won't be able to download any photographs if your internal storage is almost full because there won't be enough room. Instagram always downloads images first before showing them to you. So making sure your storage capacity isn't always full is really important as well.
How to Fix Unable to Load Image Instagram
Instagram photos not loading in messages or Instagram pictures not showing up on profile are common types of errors that can happen due to many reasons. Luckily for you, we are now going to discuss how you can fix this error.
1. Update the Instagram App
Instagram releases new updates to its mobile app about every month. These updates attempt to resolve issues in the mobile app and address bugs as well as change time settings. Use the most recent version of Instagram.
Install all updates without fail. Utilize Instagram's most recent version at all times. The newest version of Instagram frequently introduces new features. Simply put, a lot of individuals refuse to update the Instagram app. In the beginning, this might not be a significant deal, but with time, the program might begin to be sluggish and, in the worst case, stop working altogether.
Try rolling back to the previous version of Instagram if you've been getting this error after installing a new Instagram update. If you are still facing this issue then try contacting Instagram support.
2. Check Your Internet Connection
Check if other apps like Whatsapp or youtube are running by trying to use them on your device. This will indicate whether the internet connection is the problem. Try turning off and on your phone and WiFi again.
The ISP's end could have some problems. Ask your ISP's technical support whether they are performing any maintenance. Wait until the network problems are resolved. After that, you may access Instagram and see your pictures.
3. Restart Your Device
Restarting the device is the most fundamental and essential step when trying to fix this problem.
Instagram may experience a number of issues if your device is having trouble operating it. Restart your device and see if the Instagram image loading error is fixed.
You can restart an android phone by holding down the power button. A menu will pop up where you can select shut down or restart.
If you have an iPhone device then you will have to hold down the power button along with the volume down button to shut down your device and then start it again.
4. Clear The Instagram Cache
Instagram maintains user information and app cache files on every mobile device it has been downloaded to, much like any other mobile app. The Instagram app uses its cache to monitor user behavior on the platform, propose content to you, and enhance your overall user experience.
The Instagram app will begin to misbehave if it saves corrupt data and cache files. To correct this issue, you will have to clear the Instagram cache. You can do this by following the steps down below:
Open settings on your mobile device.
Scroll down to find 'Apps' or search it up in the search bar.
Find Instagram from 'apps' and tap on it.
Then tap on storage and you will see the option to clear the cache.
Re-Install the Instagram App
If the configuration files are altered, Instagram cannot work properly. You may need to reinstall Instagram in most circumstances because app data and cache may be at fault. Updates could also be installed, although that is doubtful.
Currently, these are the main causes of the Instagram app's malfunction, which prevents photographs from loading properly. The best approach to fix Instagram is to reinstall it. Installing updates or deleting the app's cache and data won't help if you're unable to view Instagram images because the setup files have been altered or are otherwise corrupted.
Also Read: How to Stop Instagram from Saving Posts to the Camera Roll
FAQs of Instagram not Loading Picture
Why isn't my Instagram loading pictures?
The following factors may be to blame for Instagram images not loading
1. Poor Internet Connection
2. Instagram Servers are Down
3. Issue With Instagram App
4. Poor Cellular Data
5. Instagram Cache is Full
6. Storage Capacity Issue
Why did one picture on my Instagram stop loading for everyone?
Instagram stop loading a specific picture for everyone because of cache data. In order to load frequently viewed profiles and feeds more efficiently, Instagram gathers cache in the background. To fix the issue simply delete the cache and try again.
Why is my picture not loading on Instagram?
Instagram pictures not loading on Instagram because of the following reasons
1. Weak Internet connection
2. Instagram Servers are Down
3. Instagram App Issues
4. Instagram App Issues
5. The cache on Instagram is full
6. The issue with Storage Capacity
What is the problem if Picture is not loading on Instagram feed?
The photos may not be loaded because of your Internet connection or another possibility is servers for Instagram could be down or undergoing maintenance. The Instagram app might require an update to function properly once again.
Conclusion
Instagram loading picture error is a common type of issue faced by many people that can occur due to various reasons like a poor internet connection, full storage capacity, or Instagram servers being down, etc. If you have come across this problem then you can try fixing your internet, restarting your device, or re-installing Instagram.