Why can't I post on Instagram? Instagram might not allow you to publish because it is impossible to maintain everything in place while billions of smartphones undergo constant updates. It may have something to do with your smartphone, your Instagram account, the Instagram server, or even the Instagram app. But no need to worry, we will go through every little detail and we are going to get your Instagram fixed.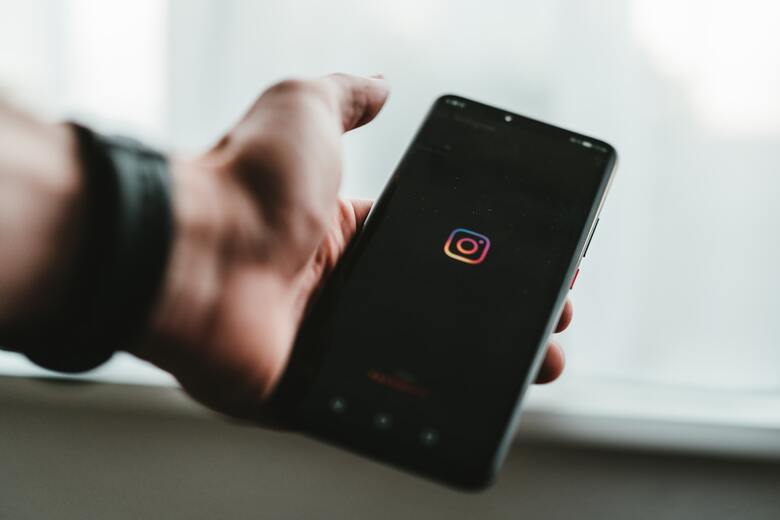 Why Can't I Post on Instagram?
Instagram wants you to keep posting but sometimes you can face difficulties in posting stuff. The following reasons might be why Instagram won't let you post anything.
It's possible that Instagram won't recognize the video or image format being uploaded.
You might need to acknowledge the post's true author.
Instagram cannot post photographs and videos if there is a weak internet connection.
Your post's content might be against Instagram's rules.
It's possible that the Instagram app won't be able to access your device's gallery and that it doesn't have the necessary permission.
Over 30 hashtags total are included in your post.
You are temporarily prohibited from posting on Instagram due to a violation of any of its rules.
The uploaded item is larger than Instagram's allotted upload file size limit.
The posting item can possibly be larger than the permitted aspect ratio.
How to Fix This Error?
Here is a list of some ways you can use to fix this error:
Restart your mobile device.
Reset the Network Connection.
Reduce the File Size.
Check Instagram Photo and Video Policy.
Clear Instagram cache.
Free Up the Storage Space in Your Phone.
Change the Instagram Data Settings.
Update or Reinstall Instagram.
Uninstall Apps that might have Access to Your Instagram Account.
Something might be wrong with your Account.
Restart Your Mobile Device
Restarting your device usually ends up fixing various software issues, including the Instagram uploading problem.
How to Restart Android?
Depending on the model of your phone, the process may vary. Hold down the power button on an Android device until the reboot option appears. Tap the restart phone button. Once the phone is rebooted, check if the Instagram posting issue is fixed.
How to Restart iOS?
Hold down the power and home buttons on an iOS device until the Apple logo shows on the screen. If you have an iPhone 11 or any other iPhone after 11 then hold down the power and volume button for around three seconds until the screen turns black and the Apple logo displays.
Reset the Network Connection
A bad or inconsistent network is one of the most frequent causes of Instagram not letting you publish photographs and videos.
If so, you might want to try resetting the network connection. Check to see whether the issue is resolved by either switching your network status to off and on or putting your device into flight mode. Make sure the router is operational if you're using one. Verify that the router can connect your device to the internet.
Make sure the connection between your PC and router is strong if you plan to use Instagram while connected to a router.
Reduce the File Size
You can run into this problem if you try to upload any films or photographs that were immediately imported from your high-quality camera. You should be aware of the file size limit before sharing a high-quality photo or video.
A file in 4K or UHD quality would require more time to upload though occasionally, they won't be posted because they are too enormous. Try compressing the file before uploading it. Once compressed, upload the file and check if it worked.
Check Instagram Photo and Video Policy
Instagram won't allow you to post an image or a video if it's against their posting guidelines. Instagram has tight guidelines on the types of images you can upload. Strong bots that they have on hand can easily spot any image or video that violates their rules.
Another situation is publishing content that you don't own without giving credit to the author; otherwise, copyright concerns can restrict you from posting those photos or photographs. So make sure your videos adhere to their policy and are free of copyright violations.
Clear Instagram Cache
'Why can't I post on Instagram?' The problem can be fixed when a user clears Instagram's application cache memory. The Instagram app creates and keeps the cache on your phone while it is running. Apps may be unable to perform a routine task due to cache memory. This can be blocking you from uploading images or videos to Instagram.
Open the app management or go directly to the Instagram app storage settings to remove the cache. In Android and iOS devices, the process to clear cache memory is different but straightforward. Follow the instructions for each device type to clear the cache memory.
Clearing Cache on Android Devices
Select App settings from the phone's settings menu.
From the list of apps, select Instagram by tapping on it.
Select "Clear Cache" after clicking "Storage."
Clearing Cache on iOS Devices
Click "General" under "Settings."
Choose "iPhone storage" under General.
Tap on Instagram after finding it in the list.
For Instagram's cache to be cleared, select "Offload App."
Free up the Storage Space in Your Phone
You could also experience this problem if the storage on your phone is full. Instagram makes an effort to store uploaded videos and images in your system's memory.
If the app stores posted photographs, videos, and original media on your smartphone, then storage space must be made available for these files in order to be stored. Either turn off the "save posted media" feature or make some room on your phone. To learn How to Stop Instagram from Saving Posts to the Camera Roll follow these steps:
Activate the Instagram app's settings.
On the account, tap.
Select Original post settings after that.
There, see how the three possibilities are doing.
Make sure to turn off the saving of posted videos and images.
Change the Instagram Data Settings
Instagram includes data-saving settings that stop you from simultaneously posting too many posts. To conserve your internet data, the application disables various uploading functionalities.
It's possible that your data saver is turned on if you are unable to publish to Instagram. Even though it has nothing to do with submitting a single file, you should give it some thought.
You can turn off Instagram's data saver and access your account's mobile data settings by following the instructions listed below.
Select "settings" from your Instagram profile after going there.
Inside settings, select "Accounts."
Locate the setting for "Mobile data usage."
Disable "Data saver" in the menu.
Update or Reinstall Instagram
Updating the Instagram app can address the majority of bugs and enhance security features. Depending on the type of device you have, you can update the software from the Play Store or the App Store.
Reinstalling the app often works better than updating. It eliminates the possibility of problems like Instagram not allowing you to post anything by flashing all of the data from your phone. Go to the play store or app store and from there search Instagram. When Instagram appears, click on uninstall. Once it's done uninstalling, install it again.
Uninstall Apps That Might Have Access to Your Instagram Account
If you use Instagram and another app that you have given access to your Instagram account at the same time, they may conflict and prevent you from posting to Instagram.
Drag and drop the app that you have given permission to your Instagram account to the trash icon on Android to uninstall it. If you are on an iOS device, hold down on the app and select uninstall.
Something Might Be Wrong With Your Account
If a user violates Instagram's rules, Instagram will not hesitate to either suspend or permanently block the account. If nothing else works to fix the publishing problem, you might have broken some of their rules and be prohibited from adding any new content. The following are some potential grounds for a ban:
Using third-party programs to gain more fans, followers, etc:
Instagram influencers must put in a lot of effort to develop a loyal following. On Instagram, there are no shortcuts to success.
Many new Instagram users make the error of purchasing false followers and likes via third-party programs. Let's make sure Instagram notices this and, as a result of this nefarious activity, blocks the user.
Liking or commenting on posts too quickly:
As you put it up and work to gain more visibility, Instagram bots may comment on a variety of related posts. Without human intervention, they can regularly like and remark. However, Instagram may catch users engaging in such repetitive behavior and ban them from using Instagram's functions in the future.
FAQs on Why Can't I Post on Instagram
Why Can't I Post Music on My Instagram Story?
Try logging out and back in, or check to make sure your app is updated. 
Why Can't I See My Liked Posts on Instagram?
You can see your likes posts by tapping on the three lines on the top right. Then select your activity, tap on Instagram, and select likes. This will allow you to see your liked posts on Instagram.
Why Can't I Post Multiple Pictures on Instagram?
Many people ask why can't I post multiple pictures on Instagram. Some pictures might not post due to bugs in the most recent app version, a bad internet connection, or problems with the app on your particular device.
Why Can't I Post Videos on Instagram?
Instagram won't allow you to upload if you're breaking the rules, your content is pirated or copylefted, you're spamming, the video or image format isn't supported, or you're infringing any other policy. If you are posting a video that is more than 60 seconds, then Instagram won't upload it.
Why can't I post on my Instagram story?
If you are not updated your Instagram for a while then the Add posts to story option may not appear on your account. It's also possible that the platform is experiencing technical difficulties. Instagram also rolls out various features to different places, so it's possible that the Add post to story function isn't accessible on your account.
How to get rid of photo can't be posted on Instagram?
You need to follow the below steps to get rid of that
1. Update your Instagram App
2. Delete or Uninstall the unused apps
3. Clear the Cache of the Instagram App
4. Scan your phone then restart it.
5. Reinstall the Instagram App.
Conclusion
So you are wondering 'Why can't I post on Instagram?' or 'why can't I post videos on Instagram?'. There are multiple reasons why Instagram might not be posting your pictures or videos. You might be using more than 30 hashtags, might be over the size limit, or your internet connection could possibly be weak. There could be other reasons, but the fixes have been listed above. Try restarting your device, reducing the file size, clearing the Instagram cache, etc.