Google Assistant was created by Google based on Artificial Intelligence (AI) and is largely accessible on mobile and home automation devices. It helps you with daily tasks like giving you local info, planning your day to providing entertainment. In this article, we are going to discuss in detail how you can use google assistant to make google stop navigating.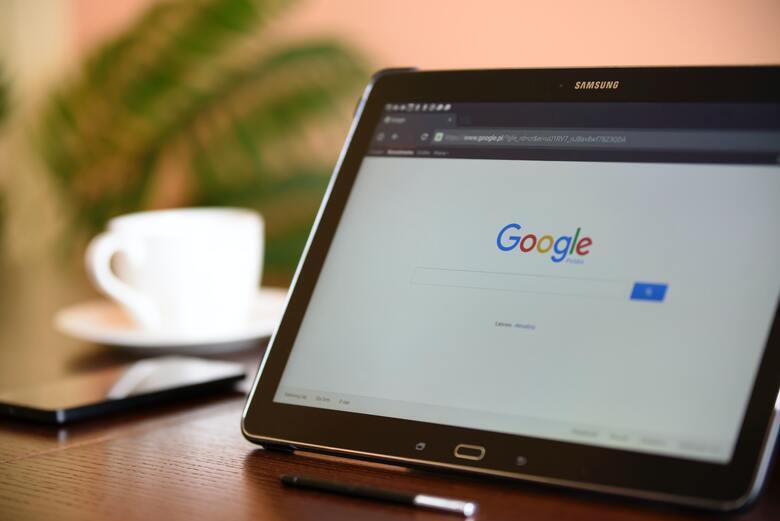 About Google Assistant
Google developed Google Assistant for Android, iOs, Linux, etc, operating systems. It was initially released in May 2016. It is a virtual assistant software programmed with C++ programming language. Google Assistant, which is based on artificial intelligence, can hold two-way conversations.
The waking words to use google assistant are 'Hey google' or 'Ok google. Google Assistant delivers voice commands, voice searching, and speech-activated device control, enabling you to do a number of activities.
Things Google Assistant Can Do
There is a huge list of things that can be done by Google Assistant. It can:
Find information online, including reservations for restaurants, maps, weather, and news.
Help you play games
Use your Chromecast or other compatible devices to watch material
Timer and reminders for running
Set up meetings and send messages.
Launch the apps on your phone.
Read you the notifications.
Spoken translations in real-time
Obtain data from your calendars and other private records
Control music
Control your smart home and your devices.
What is Navigation?
Navigation is used to find a vehicle's location and the best path to a specific location using GPS. A driver is instructed to turn left or right at a specific intersection by the vehicle's navigation system. The GPS signals from your device are used by the navigation system to calculate the current location and direction of the car.
Benefits of Using Navigation
Here is a list of benefits that Google navigation provides you:
Saving Fuel
Easy to Use
Safety
Available Anywhere
Updated and Maintained
Flexible Navigation
Convenience
Expert Guidance
Video Guide on How to Start or Stop Navigation Google Maps on iPhone
How to Activate Voice on Google Maps?
A voice command can be used to start any Google Assistant task, such as "Send a text message," or "exit navigation." When using Google Maps, you can utilize Google Assistant to disable the voice navigation feature. You must say "OK, Google" to activate Google Assistant before giving it a command. The microphone icon in the top-right area of the navigation screen will change colors when the command has been recognized.
How to Start Navigating With the Help of Google Assistant?
The assistant driving mode enables you to perform tasks while you are driving. You can read and send messages, place calls, and manage media with just your voice using google assistant.
To start navigating using google assistant, you will first have to enable driving mode on your mobile phone. Follow the steps listed down below to enable driving mode on your mobile.
On your Android smartphone or tablet, open the Maps app.
Select Settings > Navigation settings > Google Assistant settings by tapping your profile image or starting Settings.
Activate the driving mode.
Use Google Assistant
Open the Google Maps app on your Android smartphone or tablet. Install Google Assistant if you haven't done so already.
Ask google to navigate you.
When in navigation mode, simply say "Ok Google" or tap the Assistant microphone.
How to Make Google Stop Navigating Using Google Assistant?
Now let us talk about the reason you are here which is how you make google stop all navigation. So to make google stop navigating can use google assistant. To do this, make sure you have google assistant set up already. Whenever you are ready to make google stop Navigation, simply say 'hey google stop navigation' or 'ok google stop navigation.' Saying ok google stop navigation will wake up google assistant and it will then stop navigation for you.
How to Stop Navigation Manually?
By pressing X in the lower-left corner of the screen, you can manually disable the navigation feature if your car is stopped and you can safely look at your phone. Keep in mind that you will continue to use Google Maps. The Google Maps app can be fully closed to halt navigation as well.
How Can I Give Access To My iPhone's GPS And Location Tracking Apps?
There's a chance that some apps won't work properly unless you allow Location Services. You'll get a notice requesting permission when an app requests access to your Location Services data for the first time.
By selecting Allow, you give the app permission to use Location Services data as necessary. You can choose Don't Allow if you want to block access. By tapping Ask Next Time, select Always While Using App, Allow Once, or Don't Allow.  GPS and cellular location are supported by iPhone and iPad devices. iOS and iPad devices may use Wi-Fi and Bluetooth to pinpoint your location.
You can also fix the App Blocking Access to Google Play by clicking on this interesting troubleshooting guide.
How to Share Your Location on iPhones?
From your iPhone, you may share your location while traveling or send someone your current location. You can share your location through Messages, Contacts, and both Google Maps and Apple Maps. To do so make sure location services are turned on in the iPhone's Settings app before sharing your location.
If Incase iPhone doesn't let you share the location then you need to fix it immediately by going through the troubleshooting guide.
Certain applications can use Specific Location with iOS 14 and iPadOS 14 to pinpoint your precise location. To share only your approximate location, which may be sufficient for an app that does not require your precise location, turn off Precise Location. As follows:
Under Settings > Privacy, choose Location Services.
Toggle Precise Location on or off after selecting an application.
How Can I Silence Google Assistant While Maintaining Navigation?
You can say "Mute voice advice" to stop getting spoken directions while still viewing the map's instructions. This command will turn off the navigation function's speech component, but you still get mapping instructions on your screen. Say "Unmute voice advice" to bring back the voice prompts.
FAQs on Google Stop Navigating
How do I turn off Google navigation?
1. Open the Google Maps app on your Android phone or tablet.
2. Click your profile image or the first Settings option.
3. Go to Notifications
4. Turn off the notification bar.
Why does Google Maps freeze?
The navigation only freezes when the Google Maps navigation utilizes this mode to display the map because there is maintenance work going on at the backend. otherwise, everything works OK. 
How do I stop navigation on my Android phone?
You have control over what location data your phone can utilize. You need to follow the below steps:
1. Go to the Settings app on your android phone.
2. Click Location access within Personal. 
3. Click Location access within Personal. 
4. Turn on or off Access to my location at the top of the screen. 
How do I turn off navigation on my iPhone?
1. Open the iPhone Settings
2. Go to the privacy
3. Click on the Location Services
4. choose an app
5. Turn on/off the location or navigation.
Why you should disable GPS on your mobile phone?
If GPS is on your phone it consumes battery and slows down your phone. Apps on your phone get your location and they may use it to sell you their product.
Conclusion
Have you wondered if you can make google stop navigating with your voice? Well yes, you can, to make google stop navigating with your voice, you will have to use google assistant which is an artificial intelligence-based virtual assistant just like Alexa. Simply say 'Ok google stop navigation' and that will put an end to the google navigation.