Resetting your Amazon Firestick device can be an important step in troubleshooting any technical issues or restoring its performance. However, what if you don't have the remote? A remote is an essential tool for accessing the settings and resetting the device, but what if it's lost or damaged?
Don't panic! there are other approaches through which you can reset Firestick without remote. We'll look at simple and practical techniques in this post for resetting the Firestick without a controller. This tutorial can help you fix any technical issues with your device, whether you're an experienced user or a novice.
You can easily set up your Firestick using these easy steps, guaranteeing a smooth streaming experience. Therefore, whether you're having issues with buffering or require a device reset for another reason, we've got you covered. Keep reading to find out how to reset Amazon fire stick without Remote.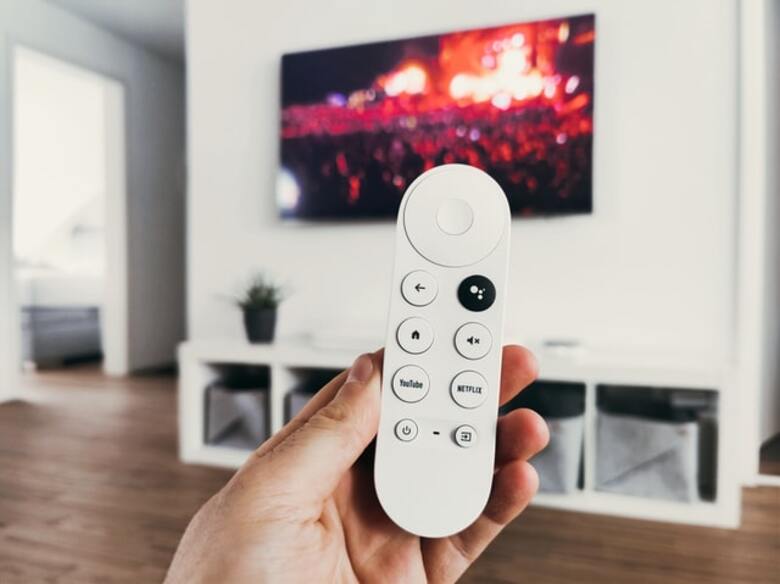 Is It Possible to Reset Firestick Without Remote?
A lot of people are inquiring whether it's possible to reset a Fire Stick without a remote on various boards. So, thankfully, Amazon allowed users to factory reset their gadgets without the use of a remote.
There are a variety of substitutes for controlling this device such as remote control that supports HDMI-CEC. The majority of universal remote controls might not function properly, but if you discover one that does, you can use it to connect the wireless keyboard. As a result, you will be able to utilize your FireTV wirelessly and without a remote control thanks to this.
Also Read: How To pair Firestick Without Remote
How to Reset Amazon Fire Stick Without Remote?
You can use a computer or a mobile device to reset an Amazon Fire Stick without a remote. Download the Amazon Fire TV app, link your mobile device to the same network as the Fire Stick, and then follow the reset instructions in the app to reset using a mobile device.
Down below we have listed easy methods in detail through which you can reset Firestick without remote.
1. Reset Using the Fire TV App
If you have an Android device, you can get the Firestick app from Play Store; if you have an iPhone, you can download it from Apple App Store. All the functionality found on the smart remote, like voice search, simple navigation, an on-screen keyboard option, a mouse, etc., are present in the app.
Please make sure your smartphone and TV are connected to the same internet network after installing the app. Click on "Set Up New Device" at the bottom of the app when it has been opened.
The software will locate nearby streaming devices in a matter of seconds, choose your Fire TV, and establish a connection with the TV takes a minute. The app will function as the Fire TV remote control after the connection has been made. You may access the menu options on the TV by clicking on the top left cornet settings symbol.
Choose "My Fire TV" from the menu.
After that look out for the "Reset to Factory Defaults" option.
To confirm the reset, click it. It takes about 2 to 5 minutes to reset.
2. Reset Using a Mouse or Keyboard
By connecting the Amazon Firestick to a computer or mobile device and utilizing a remote simulation app, you can reset the device using a mouse or keyboard. To do this, install a remote simulation app on your computer or mobile device, such CetusPlay or Amazon Fire TV Remote. To replicate the remote, connect both devices to the same network and follow the app's instructions.
The Firestick menu, settings, and device reset can then all be accessed via the mouse or keyboard. If your Firestick has Bluetooth capability, you can also use a Bluetooth mouse or keyboard.
Simply connect the keyboard or mouse to the Firestick, go to the settings, and reset the device as directed. When the remote is missing, broken, misplaced, or otherwise inaccessible, this solution comes in extremely handy.
3. Reset Through Alexa
Using Amazon's virtual assistant Alexa, you can reset your Firestick TV. You'll need an Alexa-compatible device, such as an Echo speaker or the Alexa app on a mobile device, to accomplish this.
Make sure your Firestick and Alexa-enabled device are both connected to the same Wi-Fi network first. "Alexa, reset my Firestick" or "Alexa, restart my Firestick" should then be said. After receiving a confirmation from Alexa, the Firestick will restart.
This is a practical way to reset Fire TV without remote. However, if you experience Amazon Alexa Spinning Blue Light, it may be a sign of a hardware issue, making it challenging to reset the device using Alexa's voice commands. If this happens, you might need to try the other methods listed above.
How to Reset Firestick Without Remote or WiFi?
Without Wi-Fi, it can be a little more difficult to reset your Amazon Firestick TV, but it is still feasible. If you don't have access to Wi-Fi, you can use the physical buttons on the Firestick device or a computer or mobile device with a remote simulation app to reset the device.
Find the reset button on the Firestick, which may be a small hole on the side or bottom of the device, to reset the Firestick using the physical buttons. To restart the device, press and hold the reset button for a few seconds using a toothpick or paper clip. Depending on the Firestick model, the precise button combination and duration could differ.
You can reset your Firestick without Wi-Fi using this approach, but it's crucial to carefully follow the directions to prevent the device from being harmed.
Also Read: How to turn off Roku TV Blinking White Light
FAQs on Reset Firestick Without Remote
What causes Firestick to freeze up?
The most common cause of Firestick buffering is a bad Internet connection. It would be best if you used a good internet connection for the smooth working of firestick.
How do you Reset a frozen Amazon Firestick?
1. Press the right side button and back button simultaneously
2. Hold the button for 10-15 seconds until the screen gets black
3. Click on Continue to Factory Reset
How do I Reset my FireStick without Settings?
1. Click the Play button and Select button simultaneously
2. Hold it for 10-15 Seconds
3. Click on continue to Reset
Conclusion
In conclusion, there are various ways to reset your Amazon Fire Stick without a remote. You can perform a reset using the on-device buttons, a suitable app, or a USB mouse or keyboard. You can also use voice commands to restart the Fire Stick if you have Alexa.